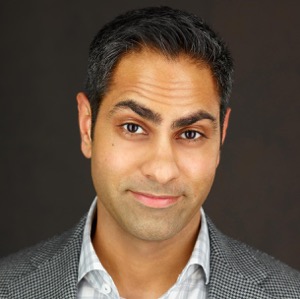 Here's a fun fact: I have made $11,430 with Ramit Sethi's Earn1k. No joke.
In short, Earn1k will teach you how to keep your day job, start a business, and make extra money on the side.
Earn1k has paid for itself over and over again since I joined the course in 2011. I still refer to it when I get stuck or need to refresh my memory on some key concepts. Hell, I even use the strategies when looking for jobs.
Free Webinar: How to turn your existing skills into $1,000/month — or more
Why did I join Earn1k?
I joined Earn1k because I wanted to make money on the side but I had no idea where to start. I had a million ideas, but I didn't know how to separate the good ideas ones from the bad ones.
I felt overwhelmed by the process. So I ended up doing what everyone does when they feel overwhelmed: nothing.
Sure, I could have bought another book on entrepreneurship, but I knew that I needed to try a different approach. I needed to stop reading books and start taking action.
Don't get me wrong, I love books, but books often contain too much information, teaching you about a subject without teaching you how to apply that subject to your life.
I needed to know what to do and when to do it; I also needed to know what not to do. In short, I needed step-by-step instructions, which Earn1k provided.
"Okay, that's enough." you may be thinking. "Stop rambling and show me the money."
That's fair. Here we go.
How much money did I actually make with Earn1k?
When I joined Earn1k, I was in a pretty dark spot in my life, unsure sure of what I wanted to do with it. So I bounced all over the place for a few years without any sense of direction. Eventually, I discovered that I had an interest in and affinity for marketing, specifically digital marketing.
Using Ramit's free Idea Generator Tool, I found my first profitable idea: website design. I already knew how to build websites. Why not build them for other people?
My first website – Free
I built my first website for free.
At the time, I was terrified to charge money for services since I was only a beginner. I also saw free work as an easy way to get a client. As it turns out, business owners love free work and are happy to give you leads for new business if your free work is any good.
Who knew?
My second website – $300
For my second website, I charged a whopping $300. Weirdly, I felt uncomfortable charging that much money and underestimated my hours to lower the final bill.
While $300 doesn't sound like much money (it isn't), making money by my own hand was a pivotal moment in my life. I must have stared at that check for a half hour. I couldn't believe my eyes.
"I made this," I thought to myself.
It was the first time in my life that I made something from nothing. Until that point, I thought that jobs were the only way to make money. No job, no money.
I mean, I heard stories about entrepreneurs who started businesses and made lots of money. I even knew some freelancers, but I never thought that I would be one of them.
My third website – $500
I built my third website for my dentist, charging $550. I still undercut myself on hours, but I felt more comfortable asking for money once the website was built.
My fourth website – $1,500
A few months later, I sent an invoice for my biggest deal yet: $1,500.
My fifth website – $100/mo
Next, I built a website for my jiu-jitsu coach, trading website design for training. My coach later referred me to a former training partner of his who had a cousin who needed a website.
My sixth website – $3,750
I met the cousin on New Years Day and talked shop for a few hours. When he asked about rates, I simply stated, "My standard rate is $80 per hour."
"Okay," he said, moving on the next topic.
Inside, I was jumping for joy. I overcame a psychological barrier, charging more than I thought was possible. The funny thing is that he was more than happy to pay $80 per hour for services because I understood what he really wanted: more time.
In the end, I charged $3,750 for the website, making it the biggest deal of my life. The best part is that he wants to keep working with me to build email marketing programs, ebooks, and more.
What's next for me? Salesforce consulting at $150/hr.
Over the past few years, I have built experience and developed expertise around a software product called Salesforce.
By day, I am the Senior Salesforce Administrator of a global advertising software company. By night (and early morning), I am retaking Earn1k, because I have lifetime access to the course, to reposition myself as a Salesforce consultant.
While I am still in the early stages of Earn1k, I have already had some conversations with prospective clients about Salesforce consulting projects, one of which could be worth more than $18,000!
(Shameless plug: Please, contact me if you are interested in learning more about Salesforce or Salesforce consulting services.)
What is Earn1k?
Earn1k is an online course created by Ramit Sethi of I Will Teach You To Be Rich, a blog that teaches readers how to live a rich life.
In Ramit's book by the same name, he writes about the "CEO" approach to personal finance. In short, there are three ways to get big wins in your financial life:
Cut costs
Earn more
Optimize spending
Earn1k teaches students how to earn earning more money on the side via freelance work.
Ramit's course is geared specifically toward making money on the side because it is far too difficult and risky for most people to simply quit their job and start a business. According to Ramit, it makes far more sense to keep your full-time job and earn extra money in your spare time.
Why should you earn money on the side?
My dad told me a long time ago, "You can't save your way to being rich." Eventually, you have to make more money.
Starting a business on the side is wise because you get an additional stream of income without the risks associated with starting a business full-time. That additional stream of income gives you an additional layer of security that protects you from the ups and downs of life.
Even if you lose your job, you don't lose everything because you still have some money coming in every month or two. Plus, you can use your side business to explore new career paths and add new skills to your tool belt.
How is Earn1k organized?
Like Ramit's book and other courses, Earn1k is well-organized, following a logical progression that clearly explains what to do, how to do it, and why.
Earn1k contains four modules, plus a bunch of bonuses. Each module is broken down into a series of lessons, teaching you how to start your own business on the side.
Module 1: Lay the Groundwork
Module 1 lays the foundation for all of the other modules. In fact, you can't even access the other modules when you start. Ramit allows you to view only one module per week because people tend to skip ahead to the "good stuff," forgetting the fundamentals. Whenever I find myself struggling in my business, I always return to the fundamentals.
Lesson 1: Set Your Goals
Goals are important to the success of any business and life in general, so Ramit begins by teaching you how to set goals. Lesson 1 will help you establish your "why."
Why are you doing this? Why do you want to earn $1,000 on the side?
Lesson 2: Pick Your Field
If you are like me, you want to start a million businesses and change the world. As awesome as that would be, it is a far better strategy to focus on one business at a time until it is up and running. Only then should you start your next venture.
Some people have the opposite problem. They have no ideas. They don't know where to start, and they think they lack any marketable skills. If that sounds like you, don't worry. Lesson 2 will help you decide what type of business to start.
Lesson 3: What NOT to Do
In Lesson 3, you learn exactly what NOT to do in the early days of your business.
It is incredibly easy to find yourself working on the wrong things. People tend to work on the easy, fun things rather than on the important things.
In the case of Earn1k, you have one goal: earn $1,000 on the side. Your goal is not to make a pretty website or create the coolest business cards ever. Your goal is to make money. Period.
Lesson 4: Define Your Target Market
If you have ever read Ramit's blog or book, you know that he is obsessed with psychology, especially the psychology of persuasion. In Lesson 2, Ramit will teach you how he gets deep inside the heads of his customers to give them what they want and charge them accordingly.
Module 2: Craft the Offer
In Module 2, you will learn how to create and position your service offering to a potential customer. Despite the fact that I bought Earn1k a while ago, I find myself returning to Module 2 on a regular basis to refresh my memory on positioning and pricing my services.
Lesson 1: Identify the Benefits Your Clients Want
One of the hard lessons in business is that customers don't give a damn about features. They care about benefits. Lesson 1 introduces the concept of benefits and how they differ from features. Ramit will also show you how to turn a feature into a benefit, which comes in handy when you need to do some persuading.
Lesson 2: Define Your Deliverables
When a person or a business buys a product or service, they want to know what they are going to get. When you define your deliverables, you essentially create a list of to-dos that your client will verify before they write you a check. Lesson 2 shows you how to create that list.
Lesson 3: Set Your Price
People worry too much about pricing. In the beginning, your goal is simply to pitch clients and make $1,000, not optimize your pricing to the nth degree. In Lesson 3, Ramit discusses a few ways to price your services and ends the lesson as quickly as he starts it.
Lesson 4: Start Generating Leads
Lead generation is a topic of debate among marketers. Which method is the best? Marketers are quick to shout out their favorite answer:
"Email!"
"Twitter!"
"Facebook!"
As it turns out, lead generation is much simpler than that. It may not be as exciting as getting five new likes on Facebook, but it is a helluva lot more profitable.
Module 3: Get Clients
Customers are the lifeblood of your business. Without customers, you don't have a business. Module 3 focuses on how to qualify leads and close sales. At the end of the day, closing sales and generating revenue is what matters.
Lesson 1: Qualify Leads
A lead is anyone and anything that has a pulse; a qualified lead is a person or a business that actually wants to buy what you sell. Lesson 1 teaches you how to determine whether someone is a buyer or a tire kicker.
Lesson 2: Build Trust
Zig Ziglar said, "If people like you they'll listen to you, but if they trust you they'll do business with you." Lesson 2 covers strategies that you can use to build trust with potential customers. If you focus on building trust, everything else will fall into place.
Lesson 3: Close the Sale
Now that you've built trust, it's time to close the sale and make money. In Lesson 3, Ramit shows you when and how to close a sale. He also touches on proposals, contracts, rejection, and more.
Lesson 4: Get More Leads Using Classified Ads
As it turns out, you can harness the power of Craigslist to turn it into a lead generation machine. It's surprisingly easy to set up, and can send you a healthy amount of leads every week.
Module 4: Execute and Optimize
In Module 4, you will learn how to wow your clients, manage any issues that arise, and build your business to the point that you no longer need your day job.
Lesson 1: Do Awesome Work
This goes without saying. If you do awesome work, you will eventually need to turn down business. If your work sucks, you will never have to deal with the problem of "too much business." In Lesson 1, you will learn how to exceed expectations and make your customers say, "Wow!"
Lesson 2: Manage Problems
Not every project will go smoothly. In Lesson 2, Ramit shares strategies to help you stay afloat when things get rough.
Lesson 3: Optimize Your System
The last part of Ramit's "CEO' model is O: optimize. This lesson introduces you to the "Tuner Strategy" and shows you how to work less and earn more, or, if you like, work more and earn way more.
Lesson 4: Make the Leap to Full-Time Freelancing
By the time you get to Module 4, Lesson 4, you will have a solid understanding of how to start a freelancing business using your existing skills. You may also find that you are now making a good amount of money on the side.
For some people, this means that it's time for the baby bird to leave the nest and start freelancing full-time. While this is not true for everyone, Lesson 4 shows you how to prepare for a life of full-time freelancing. It may not be as glamorous as everyone thinks but neither is spending 40+ hours per week in a cube.
Earn1K 2.0 Modules
2.0 Module 1: Staying Motivated
2.0 Module 2: Networking
2.0 Module 3: Location Independence
Other Goodies
Free eBook: Find Your First Profitable Idea
The Vault
Case Studies
2.0 Bonuses
Laura Roeder on Creating Systems
What do you get in Earn1k?
The basic level of Earn1k gets you most of the modules that I outlined in this review. The standard level gives you access to masterclasses hosted by some of Ramit's blogging counterparts: Noah Kagan, Tim Ferriss, and others.
Regardless of the package that you choose, you maintain access to the material for life. Ramit also offers a money-back guarantee on all of his courses. If you don't like it, just send him an email and ask for a refund.
By now, you should know whether or not Earn1k is right for you. If you want to learn more about Earn1k, join Ramit's free email list.
I have been on Ramit's email list for years. His emails are good, damn good. In fact, I tend to save Ramit's emails and let them pile up in my inbox. Then, I read them all in one sitting every 3-4 weeks. If you a marketing nerd like me, you will learn a ton about blogging, email marketing, and copywriting by studying Ramit's work.
Did you enjoy this article? Leave a comment and share your thoughts or ask a question.