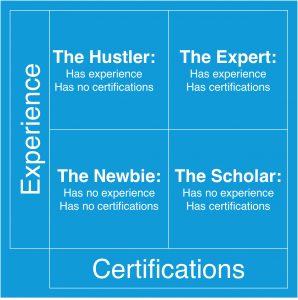 There are four types of Salesforce professionals. Which one are you?
The Expert: You have experience and certifications.
The Hustler: You have experience but no certifications.
The Scholar: You have certifications but no experience.
The Newbie: You have no certifications or experience.
No matter where you are in your journey, I will show you how to start and grow your Salesforce career from newbie to expert, faster than you thought was possible.
Enter your name and email to get started, for free