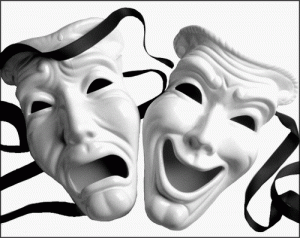 One of the best pieces of advice that my dad ever gave me was, "John, nothing is ever as good or as bad as it seems."
Over time, I've come to not only accept this as a universal truism. But I've passed the advice along to numerous friends who are either: (1) in over their head; or (2) delusionally optimistic.
Nothing is ever as good as it seems.
There are lots of good things in life. There are lots of great things in life. But it's important to remember that if something seems too good to be true, it usually is.
Not to sound like a pessimist, but everyone has a motive. That said, not all motives are bad.
People are selfish. As a result, they're going to make decisions based on their own self-interest. It's not wrong. In fact, I'd argue that it's healthy. And that anyone who claims to be completely selfless is completely lying.
Think about it. Why do you volunteer? Because it makes you feel good. Yes, it's good to help other people. But in the end, you do it because it makes you feel better about yourself.
So, when you find yourself confronted with an opportunity that seems too good to be true, ask yourself if it's really as great as it seems. You may find after careful scrutiny that the opportunity is truly amazing. In that case, strike while the iron is hot and run with it.
But you may discover that it's really not everything it's cracked up to be. Remember, the grass is always greener.
I'm not suggesting that ridiculously amazing opportunities don't exist. I'm just saying, "Be careful." As with anything, take an honest look at both sides because the easiest person to deceive is yourself.
Nothing is ever as bad as it seems.
In times of trouble, it's easy to exaggerate the severity of the situation. In general, it's not that serious. Yes, there are times when you're in deep shit. But by and large, it's just not that serious.
No matter how bad things get. The sun will rise tomorrow. That's the nice thing about days. You get a new one every day.
If yesterday was God-awful, just try again today. If today goes poorly, try again tomorrow.
Persist through it all and eventually, you'll end up on top. Remember, nothing is ever as good or as bad as it seems.
Did you enjoy this article? Leave a comment and share your thoughts or ask a question.